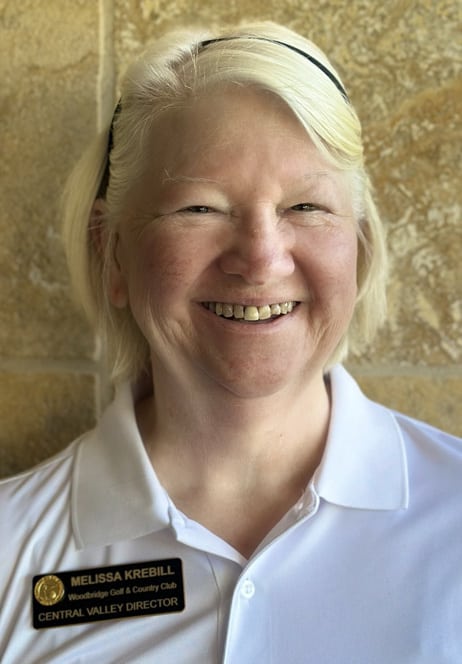 Melissa Krebill,
Vice President/Open Day Director
"Open Days" are one of the most popular WNHGA activities, and it is my pleasure to serve as the WNHGA "Open Days" Director.
Golf has always been a multi-generational family activity, and my life-long love of golf has afforded me the opportunity to play many wonderful courses with family – and friends!
My husband and I retired to "the North" after many years in the Silicon Valley. My husband, Norm, spent many years as a broker and I as a Systems Engineer. We found that Woodbridge Golf and Country Club was a perfect fit for us.
All the members of our family have enjoyed the facilities and everyone from my dad to the great-grandchildren have participated in the fun! Our blended family of five children along with their spouses and significant others can be seen playing whenever the opportunity arises!
I feel very fortunate to have this opportunity and I look forward to meeting other golfing enthusiasts and sharing the fun! Thank you.