Corena Green Classic
This year's Corena Green Tournament will be held on July 31st at the beautiful Oakdale Golf & Country Club located in Oakdale, CA. Attached is the official invitation letter along with the entry form and other information regarding the tournament. Please pass the information along to your junior golf programs as well as your local high schools.
As you all know, girls do not have to belong to a country club but must be sponsored by one of our WNHGA member clubs. There are a few girls that will need sponsors. In those cases, we may be contacting you to see if your club will be willing to sponsor them.
And finally, for those in close proximity to Oakdale, please think about volunteering to mark at the tournament. We will be allowing carts this year for those markers who request one. Thank you again for all of your support over the past year in raising money for this great event. We look forward to hosting another fun tournament for the girls.
Corena Green History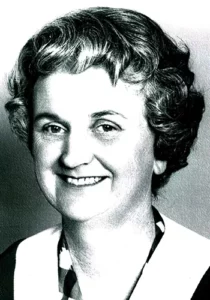 The Corena Green tournament is named in honor and memory of a WNHGA director who was an avid supporter of women's golf. During her second term of office, as president in the late 1980's, she began to promote the idea of junior golf for girls. Although, WNHGA had supported junior golf, it soon became apparent that girls were relegated to secondary consideration. Thus, the idea of a special tournament for girls only, funded by WNHGA, was born.
Corena's sudden death in 1990, during her last year on the WNHGA Board, came as a shock to all who knew her. Her many friends throughout the WNHGA clubs wanted to honor her, so in consultation with her family, the WNHGA Corena Green Classic for Junior Girls golf tournament was born.
The success of this annual tournament would not be possible without the ongoing support from all of the WNHGA member clubs in the form of both volunteers and donations. The money donated covers tee prizes, award trophies and advanced education scholarships. This tournament is open to any junior girl, ages 8 to 17. Neither the girl, nor her family, need to be a member of a WNHGA club, but the girl must be sponsored by one. The girls should also have played some golf and have some basic knowledge of the game and rules.
If you have any questions, please feel free to reach out.
Best Regards,
Amy Sechrist & April Gilley,
WNHGA Co-Directors of Junior Golf