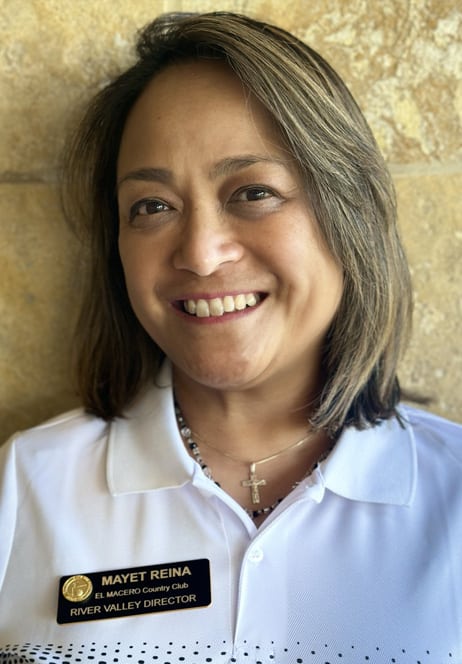 Mayet Reina, Treasurer / Membership
One of the reasons we joined El Macero Country Club in Davis, CA in 2013 was so I could pick up the game of golf since my husband has been playing golf since he was a kid. I joined the Niner group and I started enjoying the game, the camaraderie, and the fellowship. I was totally hooked. In my first year as a Niner, I immediately joined Team Play tournaments just to be able to play different courses and I truly enjoyed the experience. I appreciated the opportunities being a member club of WNHGA. I have served as a Membership Director, Roster Chair & Historian for our club.
I am on my second term on the WNHGA board and this year I will be serving as your treasurer. Previously, I had the pleasure of working on revamping and maintaining our website as Communication director and I learned a lot. I am looking forward to my new role ahead and grateful for the opportunity to work with a new group of talented and amazing women on the board.
My husband Jun and I enjoy watching movies, playing golf, scuba diving and traveling. We have five children: Ramona is in Seattle, Regina is in Sacramento, Jose is in San Jose, Paola is in Los Angeles and finally Paco is in Berkeley. I work part time and with our kids fully grown, I now have more time to travel and play golf in the many places we have visited. My most memorable golfing experiences would have to be playing the links courses in Fife, Scotland with my husband and playing Pebble Beach in gale force winds with Nancy Lopez. My #1 golf swing thought comes from Nancy Lopez: "Play Happy".