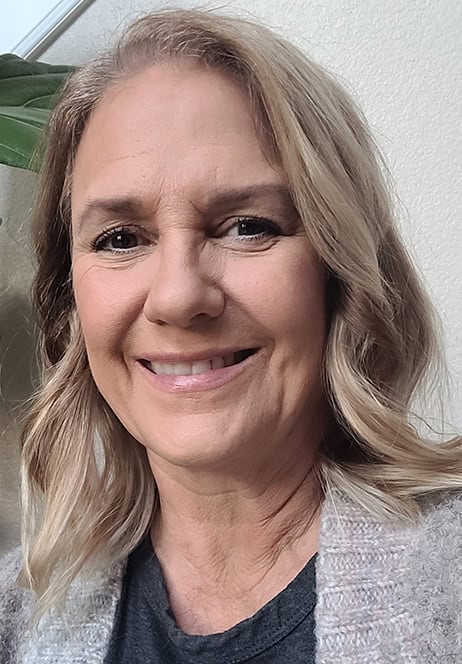 Beth Van Dyke,
Tournament of Champions
I grew up in a small General Motors Town in Michigan. We were a single income family, and I was the middle child of three. Playing golf was never even on the radar. We had freezing temps for around 5 months a year. I moved to California when I was twenty, met my husband at the ripe old age of twenty-one, and married at age 23. We have three wonderful sons.
When we moved to Elk Grove in 1999, we had to drive past Valley Hi CC every day. My husband has golfed since he was 14 years old. We had the opportunity to join the club eight years ago. I bought a set of Adams golf clubs, took a couple of lessons, and have never looked back! I joined the Valley Hi 9ers golf group that first summer. I have held a board position with them ever since.
When an out-going WNHGA board member asked if I'd be interested in serving on the board, I pretty much blew her off. I am an introvert at heart and being on another board was not in the game plan. Lauren wore me down little by little and now I am in charge of TOC. Having gone to TOC four times for my club, I can't think of a better way to serve on the WNHGA BOD. I had high expectations as a participant, and I am determined to make it a great experience for the 2023 TOC Club Champions.
My personal goals for this year are to play in all Open Days and make it to TOC again for my club. We have a wonderful group of ladies on the WNHGA BOD. I look forward to getting to know them all and other players from the WNHGA clubs. See you at the 19th hole!