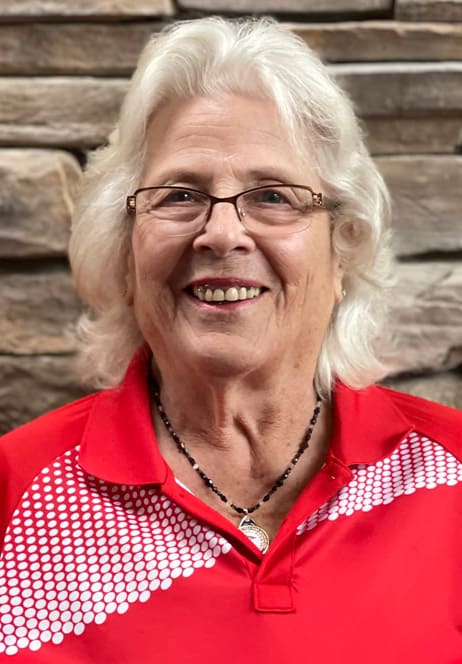 It will be my pleasure to again serve as your 2022 Handicap Director. It has been challenging and at the same time exciting learning the ins and outs of Handicapping. In the past, I have enjoyed being the Team Play Director, Rules and Marker Director, Visits Director, Corresponding Secretary and your President in 2019. This year I am so excited as WNHGA now is using Golf Genius for our events. Now, let's just have a more normal year for our events.
My husband and I moved to Pollock Pines after raising our three sons in the Bay Area. We enjoy our family that has grown to include three lovely daughters-in-law, 7 grandsons, one granddaughter and 4 great-grandkids: 2 boys and 2 little girls. Besides family and golf, our time has been spent raising and showing dogs. We love our St. Bernards and Havanese. My husband and I have always enjoyed being able to play golf especially at Pacific Grove in Monterey. When we moved to Pollock Pines, we were able to join Cold Springs Golf and Country Club. Over the years, I have served the Niner group in many positions before becoming a board member for WNHGA.
I am looking forward to getting back to a normal year of golf. Covid-19 and its variances have certainly presented many challenges with our events. We will abide by the current mandates to keep our members safe.
Happy golfing!