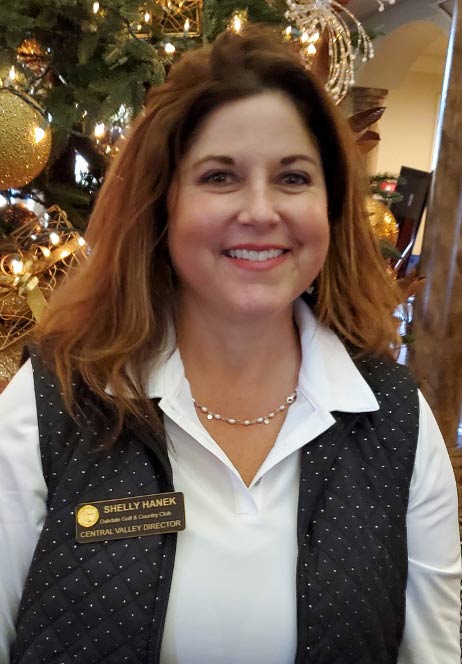 Shelly Hanak,
Recording Secretary
It is a great honor to serve on the WNGHA Board as your Recording Secretary.
It is fulfilling to have a new position this year and work with this great group of women that serve as the WNHGA board.
I have been a member of WNHGA since 2016 and have become very involved. I was the Open Day and Invitational Chairperson at Pine Mountain Lake for 3 years and the Open Day Chairperson at Oakdale.  In addition to serving my own club at Oakdale, I enjoy being a Marker for the various WNHGA events including Tournament of Champions, Team Play and Corena Green Classic.
Since I retired 4 years ago, golf has become a big part of my life. Golf is a community unlike any other. It brings out camaraderie in competition, teaches good sportsmanship, and encourages friendships that will last a lifetime.
I look forward to serving you as your Recording Secretary this year and golfing with you.