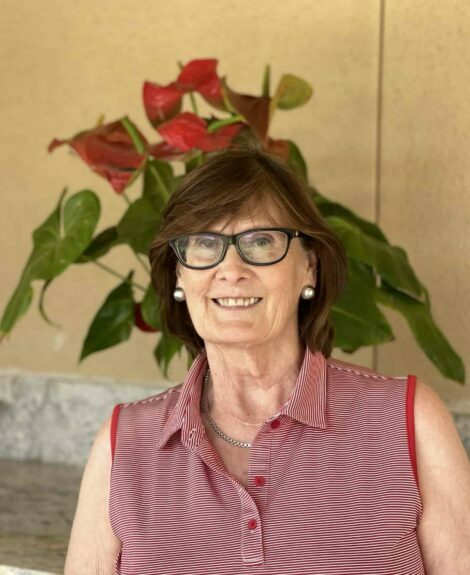 Rita Smiley,
Appointed Director 2021
I was born and raised in very small town in Iowa. Living in a farming community I never dreamed I would become a golfer, or that it would be such an important part of my retirement.
After graduating from the University of Iowa I moved to California and married a native Californian. But, due to my husband's work we ended up spending 25 years in New Jersey and three years in Bermuda before making it back to California.
My career was insurance and I enjoyed that for 30 years. I worked in Palo Alto, San Jose, New Jersey, and New York in different positions. I was intrigued by the role golf played in business entertainment and I took a mild interest in it, but there was no great love (on either side, I might add). When my husband's work took us to Bermuda, I retired and joined a women's golf group. Then I did fall in love with golf. Golf was and is an amazing gateway to friendships and fun. I will always be very grateful for that Bermuda opportunity which brought me to Women's golf.
When we both retired, we returned to California and the East Bay. We joined Crow Canyon and continued the tradition of meeting wonderful people through golf. I became a 4C Niner and made many friends. But equally satisfying as the fun we had on the golf course, was the work we did serving on committees and holding various offices to support our group. I am proud to be associated with my home group, and the larger WNHGA organization that does so much to promote Women's Golf and the camaraderie it fosters.