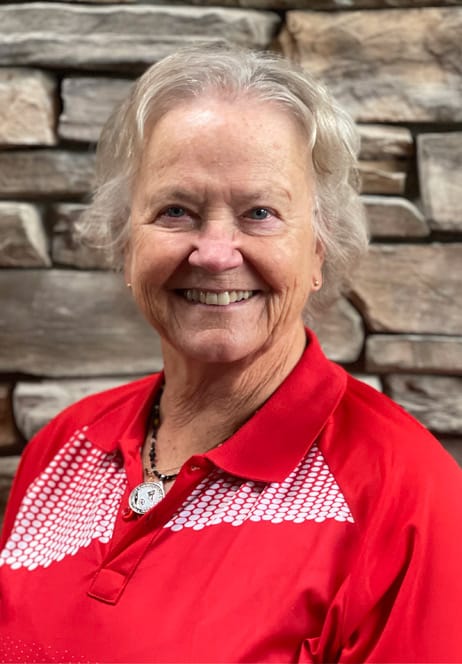 Mary-Kevin Willey,
Rules, Markers & Visits
I feel that WNHGA provides an important role in the continued stability of our nine-hole golf clubs throughout Northern California. I took up golf twelve years ago after retiring from a 39 year career as a Speech Pathologist. We joined Valley Hi Country Club and I quickly became involved in the Valley Hi Niners, serving as Tournament Chair, Rules Chair, Open Day Chair, Co-Captain, Captain, Delegate and currently Handicap Chair. Along the way, I also served on the WNHGA Board for seven years, filling positions as Tournament of Champions Director, Corresponding Secretary, Rules and Visits Chairman, Director of Markers, Recording Secretary and Chairman of the Nomination Committee.
On a personal note, My husband, David and I were born and raised in Sacramento. We celebrated our golden wedding anniversary last August. Our son and daughter have provided us with four darling grandchildren who are the center of our lives. When I am not with my family or playing golf, I enjoy quilting, crocheting, gardening and playing Bridge.