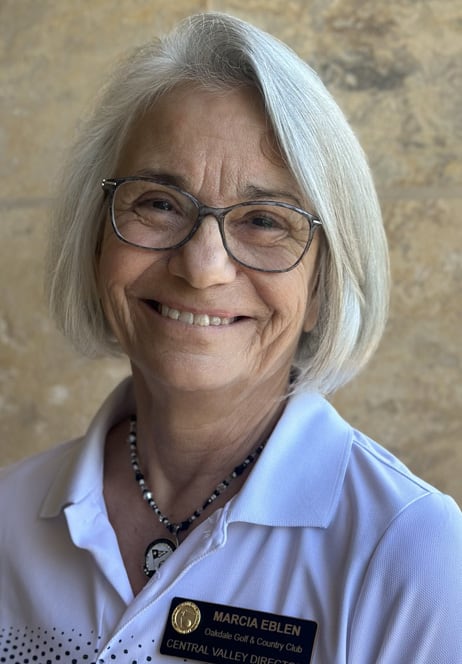 Marcia Eblen,
Communications
Hello WNHGA ladies! While I am new to the game of golf, I come from a family that were very avid golfers. Mom and Dad golfed at every opportunity and of course I got to tag along also. While I was working, there was never enough time to golf. After I retired, I thought well…now I have time, and I live practically next door to Oakdale Golf and Country Club, I made the leap. I have been swinging the club since 2018, and having a blast (even though my handicap is still pretty high). I love the Niners and the great ladies that I have had the opportunity to get to know and play with.
On a personal note, I am a retired electrical engineer. I worked for PG&E for almost 30 years as did my husband, John. After we retired, we moved to Oakdale in 2012 and absolutely LOVE our town. John's son just retired from the US Navy as a Chief Petty Officer having served over 26 years with his last assignment on the USS Comfort. He, his wife, and their 3 children now live in Madison, Mississippi. We get to facetime with them every week and visit as often as we can.
This year, I look forward to serving on the WNHGA board and helping to support our great system; plus maybe I can shave a few strokes off my game. In the meantime, I hope to see you all during our events this year and hopefully share a few golf shots along the way!