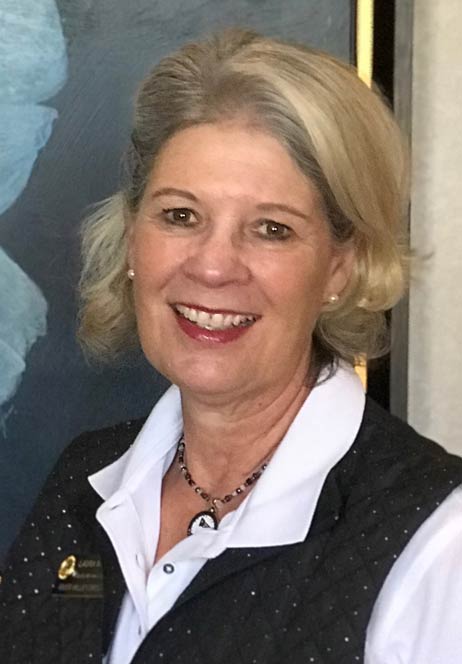 Laura McAllister,
Corresponding Secretary
I am honored to be representing WNHGA as your Corresponding Secretary. This position allows me to get to know and work with amazing dedicated women in Northern California. This will be my second year on the board; in 2020 I served as TOC Director. I have been associated with WNHGA since 1998 when I moved from San Jose, began golfing and joined the Rancho Murieta Niners.  I have served as our club's Captain, Co-Captain, Treasurer, Open Day Chair, Team Play and  Division Captain. I was also fortunate enough to be our Niner Club Champion for TOC in 2015, 2017, 2018, and 2019.
I have a passion for travel especially when I'm able to include golf and I have been able to play golf around the globe.  I'm currently a travel consultant and as the Corresponding Secretary, my primary responsibility is to secure accommodation for the members of the board as we travel to all events and meetings at the many different WNHGA member clubs.
I am looking forward to 2021 and serving on the WNHGA board once again in a different capacity. It's a wonderful opportunity to attend Open Days, fun-themed Invitationals, compete in Team Play and TOC at our Northern California Golf Clubs.
When I'm off the course, I enjoy cooking, gardening, walking my rescue Yorkie, Lillie; playing cards, reading travel articles and planning my next travel adventrue.