Corena Green Classic
The 32nd Annual Women's Nine Hole Golf Association's Corena Green Classic for Junior Girls was held on Thursday, July 28, 2022, at Del Rio Golf & Country Club in Modesto. This year's theme included Flamingos on the course and in the Clubhouse. Thank you to the Del Rio Nine Tees for their creativity.
With the generous donations of the WNHGA member clubs, we were able to sponsor this tournament and give our top winners gift certificates redeemable at their choice of post high school institutions. The gift certificates awarded to the low gross winners in the 14 through 17 age-group totaled $9.000. In addition to the gift certificates, awards were presented to the top four winners of each age group, as well as tee prizes for all girls.
The field this year included 23 players in the 8 to 13 year age-group and 50 players in the 14 through 17 age-group. We were honored to have five of the Corena Green family present to watch the girls play and receive their awards.
Next year the tournament will be held in Central Valley at the Oakdale Golf & Country Club on July 31st. Mark your calendars and plan to join in the fun.
If you know of any girl who may have won one of our certificates and is now attending a post high school institution, encourage them to redeem their certificate by downloading the form found on this page and forwarding it to the WNHGA Treasurer.
Thank you for helping to promote junior girls' golf and joining us at Del Rio GCC this year. Looking forward to seeing everyone at Oakdale GCC next year,
Judi Phillips, 2022 Director of Junior Golf
Corena Green History
The Corena Green tournament is named in honor and memory of a WNHGA director who was an avid supporter of women's golf. During her second term of office, as president in the late 1980's, she began to promote the idea of junior golf for girls. Although, WNHGA had supported junior golf, it soon became apparent that girls were relegated to secondary consideration. Thus, the idea of a special tournament for girls only, funded by WNHGA, was born.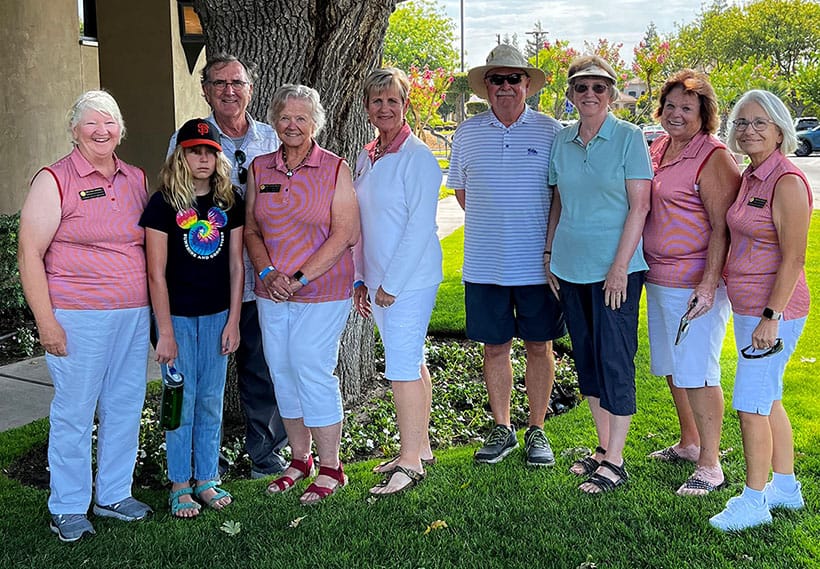 Corena's sudden death in 1990, during her last year on the WNHGA Board, came as a shock to all who knew her. Her many friends throughout the WNHGA clubs wanted to honor her, so in consultation with her family, the WNHGA Corena Green Classic for Junior Girls golf tournament was born.
The success of this annual tournament would not be possible without the ongoing support from all of the WNHGA member clubs in the form of volunteers and donations. The money donated covers tee prizes, award trophies and advanced education gift certificates. This tournament is open to any junior girl, ages 8 to 17, who is sponsored by a WNHGA club. Neither the girl, nor her family, need to be a member of a WNHGA club, but she should have played some golf and have some basic knowledge of the game and rules.