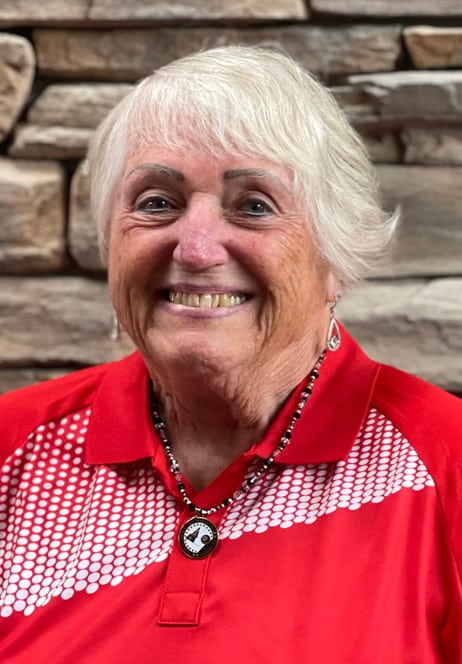 Alyce Stanwood's Golf Journey
Alyce's Mother, Helen, (Del Rio Member for at least 50 years and WGANC Director) and Alyce formed the first 9-hole ladies golf group at Lincoln Hills in 2001. She told Alyce she had to take her place in the "golf world", and Alyce has valiantly tried to do just that. Over the past 21 years, she created and/or chaired at least 25 Lincster tournaments (i.e. Home/Home, GoAwayGals, Adam/Eve, Rally for a Cure, Tin Cup, Punch Bowl, Grandmother's, Charm Girl, Night Stalkers, and Boobie Tournaments and the County Fair Invitational). She also created and/or chaired such events as the Big/Little Sister Program, Annual LH Parade, digital Newsletter, Rules Seminars, Auction, Guest Days, Golf Swap and The Avengers). (Red indicates tournament donations to Corena Green, Lincoln HS Girl's Golf and Cancer Programs.) She has been on the Lincster Board nearly all 19 years on several positions. Alyce was on the WNHGA Board from 2008-13 as Secretary, Team Play, Communications, Corena Green, Photographer and Open Days (4) Director. Alyce has played golf in Hawaii, California and many beautiful countries, and, of course, at WNHGA member golf clubs.
Alyce's Personal Journey
Alyce was born and raised in Modesto, CA, many years ago. She graduated from San Jose State University and taught Journalism, English and Business at Monta Vista and Cupertino High Schools for 31 years. She has two beautiful sons and daughters-in-law and three grandchildren (ages 11, 12 and 31). Her youngest son is a real estate developer in San Francisco, and her oldest son is a technology developer in Colorado. They both own their highly successful businesses. Alyce is extremely proud of her boys.
Alyce's Foreshadowing
Although golf has more game rules than any other sport, playing golf allows you to meet such wonderful ladies and provides players an experience they cannot buy. So, golf combines the best features of a golf experience with the capabilities of forming lasting friendships. She looks forward to meeting new and renewing old friends on the links at WNHGA events. She is honored to serve on the WNHGA Board and looks forward to serving you in the New Year.